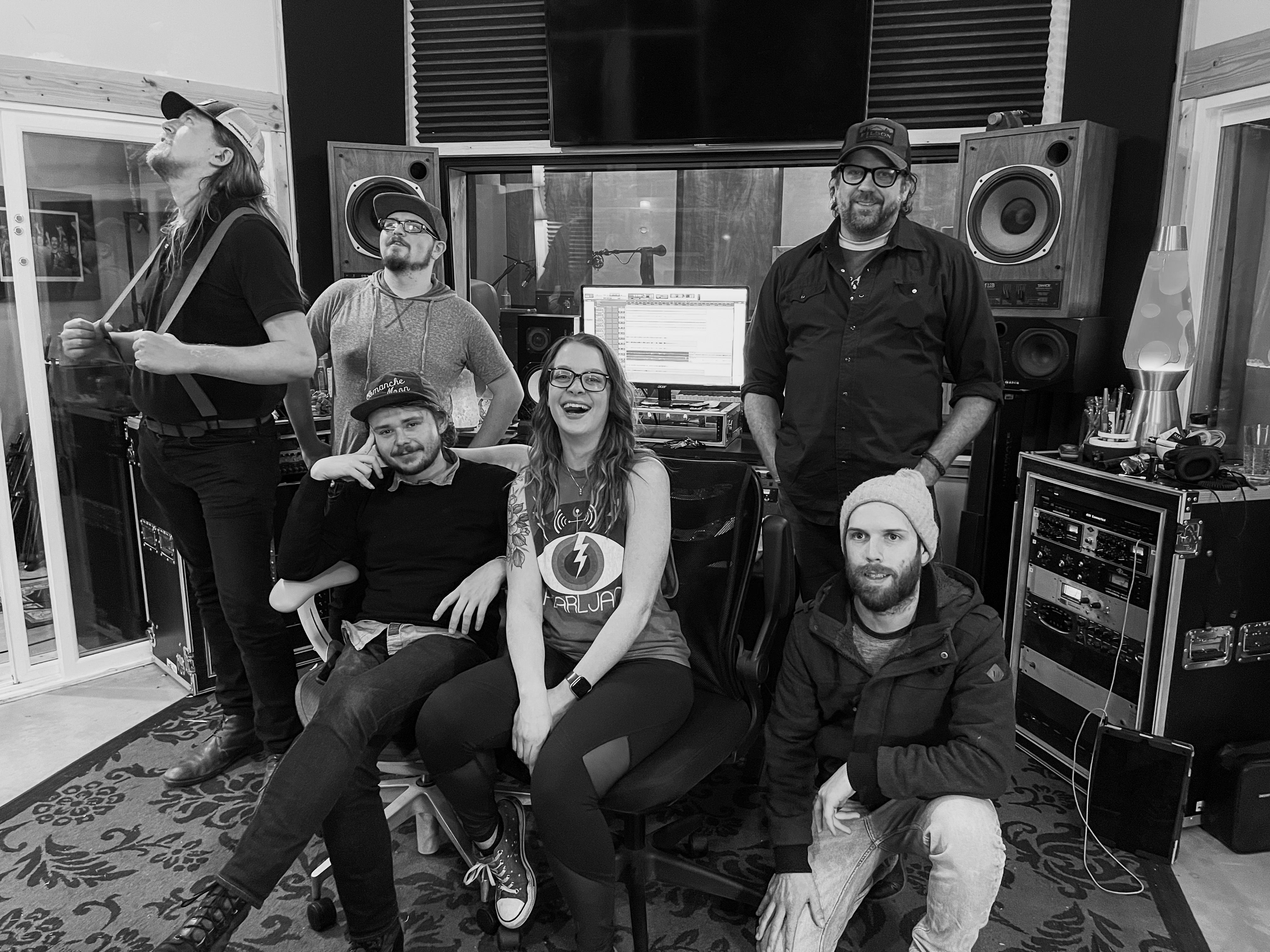 About 7 years ago this guy responded to a craigslist ad (shit do ya'll remember those days?!) that I had posted looking for a guitar player for a gig. We chatted, it seemed like a good fit, he even had some friends who could play on the gig too. Perfect. I was very, very green, we played a couple shows, had some fun, and then, as happens in life, we all got busy doing different things and didn't have the chance to play together for many years. 
When the pandemic hit, and life slowed down a little I found myself chatting with him about the songs I had been writing and my desire to make a record. He mentioned, somewhat hesitantly, that he has been jumping into producing while live gigs were on hold. This conversation lead to many more discussions about what it would look like to make an album together, which lead to an intention, and then a plan. In January of this year we officially began pre-production, and last weekend we booked 3 days in the studio to begin laying down the rhythm tracks. 
While I was excited to get into the studio and to spend some time making music with my friends, I tried to keep my expectations realistic. After all, my budget was tight and our timeline even tighter. What none of us could have expected was that three days of absolute magic would follow where we would finish not just the rhythm foundations but also about 85% of a whole record. The unedited, unmixed tracks are beyond anything I ever could have imagined leaving last weekend with. I can now confidently say that we made some absolute magic, and I cannot wait to share the final product with the world. As things begin to reopen and I begin to get back into the groove of playing live shows, I cannot wait to share this amazing material with all of you, my music family.
Stay tuned for updates, sneak peeks, new music and more. Cause in 2021 we're making up for lost time. 
Much Love, 
Britt
Please enjoy this picture of me in the studio with my absolute dream team consisting of my producer Dylan Welsh, and my buddies Evan Robertson, Josh Richins, Ian Jones, and Zack Olson.